Solar Panels for Business
The Intelligent Investment for Business
Never before have energy costs been so important to commercial and public sector organisations.
With bills continuing to increase each year, generating your own energy and being more efficient is becoming essential for a modern business.
Recently we have seen factories, warehouses, retail stores, farms, charities, schools and landlords, to name just a few, investing in renewable energy to protect themselves against ever increasing utility bills, to reduce their carbon footprint and create a passive income stream.
Carmichael Browns have worked in the large scale commercial engineering sector for the past 30 years and have successfully applied this experience into our Renewable Energy Division where we have been actively helping business and organisations gain a competitive edge by generating their own on-site electricity.
Call us today on 01245 227100 to discover how we can help your business >
Getting the most from your Commercial Solar Panels
Carmichael Browns Renewable Energy are making going Green Simpler and more cost effective for your business with our simple 5 point process.
A free consultation and honest, no-nonsense advice from one of our experienced and trusted consultants on a site visit to assess your requirements.
A detailed, yet easy to understand proposal is created for your review, explaining the benefits of the technology and any recommendations we might make, along with all costs clearly listed.
A totally bespoke system design is formulated with your input for the most cost-effective and highest-performing installation possible to meet your budget and needs.
Our experienced installation team arrive promptly on site so you can start generating your own renewable energy via our complete solution, including design, compliance, equipment, installation and commissioning.
Our friendly and highly trained office staff will assist you and supply all required documentation including commissioning and warranty certificates.
We are proud to have worked on a wide range of installations across the UK, from simple 10 kwp systems all the way through to multi-megawatt projects.
No matter the size of the system, we approach each situation with the aim of providing a bespoke turnkey solution, specific to the needs of the client, the individual site and the roof space itself.
We work with several different manufacturers, enabling us to offer the right solution for each project and budget every time.
Call us today on 01245 227100 to discover how we can help your business >
Our installation service starts with a simple consultation where we will provide an on-site assessment regarding the potential benefits of installing a Renewable Energy System. Once we have been able to advise you on the technology, we work with you to design a proposal based on your direct needs.
Video Case Study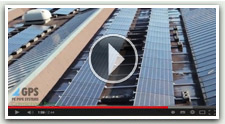 Why install Solar panels? How much money can you save with Solar panels? This video shows how Solar PV could work for you…
Fully Funded Solar Panels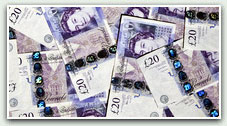 We help companies save money by generating their own electricity, without requiring them to invest any of their own capital up front…