Commercial Solar Panel Installers
Why consider installing solar panels for your business?
Save money from day one by generating your own on-site clean, zero cost electricity
Protect your company against rising energy bills in future
The solar panel system will pay for itself in a relatively short period
Listen to what our clients say about their commercial solar panel installations:
Call us on 01245 227100 or complete our enquiry form to find out more >
Is there untapped potential in the roof space of your commercial property?
Future proof your business with a Commercial Solar PV installation from Carmichael Browns, your local solar installation experts with full MCS accreditation.
We make going green easy and cost effective for your business, with our simple 5 point process:
Totally free consultation and honest, no-nonsense advice
Detailed proposal explaining the benefits of Commercial Solar Technology + any recommendations from us
Bespoke system design created with your input to meet your budget & requirements
Our experienced installation team arrive on site to start work
Our friendly & highly trained office staff assist you with all required paperwork
The intelligent investment for business. Never before have energy costs been so important to commercial and public sector organisations...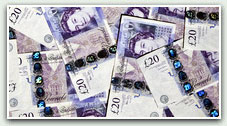 We help companies save money by generating their own electricity, without requiring them to invest any of their own capital up front...
Case Study – Bradshaw Electric Vehicles
Following a free site consultation to discuss the company's goals and available roof space, we worked closely with Bradshaw's to design, source and install a bespoke system that would suit their needs.
A system consisting of 182 solar panels (240W each) was installed
They can now expect to save over £3,500 on their energy bills in one year alone
Bradshaw's know they are protected from rising energy bills by generating their own energy
By taking advantage of the Government's Feed in Tariff scheme, they are seeing a total benefit in excess of £8,000 per year
With the payments linked to inflation, the return will increase each year
To find out more, watch our Video Case Study about the installation.
Bradshaw's are very happy with their Commercial Solar PV Installation. They are looking forward to having lower energy bills and a significantly lower environmental impact in future.
Call us on 01245 227100 to discover how we can help you >