Case Study – Camlab
Fully Funded Commercial Solar Panel Installation
Camlab are a globally known and respected supplier of water testing and laboratory equipment. Working to bring the highest quality equipment and service to their clients since the 1960s, Camlab pride themselves on being unrivaled in their sector.
One of the key elements of Camlab's mission statement is minimising waste and as a result, they looked to renewable energy and the potential of a  Funded Commercial Solar PV System to generate their own clean energy on site and therefore reduce their energy bills.
Camlab spoke with Carmichael Browns and our funding partner and selected a 140kWp Funded Commercial Solar PV System funded by the third party.
This option meant that Camlab could produce their own clean energy on site, decrease their carbon footprint, reduce their overheads and insure themselves against spiralling electricity costs, all at zero cost to them.
Carmichael Browns assisted in brokering the arrangement between Camlab and the funding company who covered the entire cost of the project, with Carmichael Browns installing the system on the warehouse roof.
The funding company, as the owners of the system, have now entered into a power purchase agreement with Camlab to supply the generated power from the installation at hugely discounted rates vs grid prices and this low cost has been fixed for 20 years.
The finished system consists of just over 570 solar panels (245W), in order to reach the required peak of 140kWp for the site. Carmichael Browns liaised with site staff at Camlab so site visits and installation dates led to a minimal amount of disruption to the everyday running of Camlab as a business.
After the installation was complete, Carmichael Browns completed all the necessary registrations and paperwork on behalf of Camlab.
Call us today on 01245 227100 to discover how we can help your business >
Camlab are delighted to be producing renewable clean energy on site, thus reducing waste and overheads, in addition to boosting their green credentials, all with no upfront costs, finance arrangements or loans.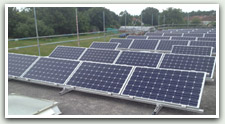 Reduce your business overheads and generate an additional income with a Solar PV system. Unlock the potential of your roof space. Discover how much your company could save each year...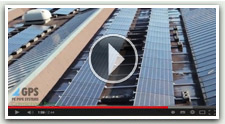 Why install Solar Panels? What benefits can your business get from Solar Panels?  How much money could you save? This video shows how Solar PV could work for you...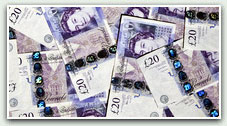 Your business can now reap the rewards of your own Commercial Solar Panel System. No investment required, via the Fully Funded option from Carmichael Browns & our partners...