Video Case Study – Bradshaw Electric Vehicles
Commercial Solar Panel Installation Case Study
Another happy customer tells us about their experience working with Carmichael Browns.
Click on the Play button above to watch our video case study about the work we did for Bradshaw Electric Vehicles and the money they are now saving…
Call us on 01245 227100 to discover how we can help your business >
Bradshaw Electric Vehicles are Britain's largest manufacturer of electric vehicles and have been supplying the UK and world market since 1975.
Bradshaw's were looking to reduce their overall carbon footprint and protect themselves from rising energy costs. They looked into renewable technology and after discussions with Carmichael Browns, decided to invest in Solar Panels for Business and take advantage of the government's Feed in Tariff scheme.
Following a free on-site consultation to discuss the company's goals and available roof space, we worked closely with Bradshaw's to design, source and install a bespoke system that would suit their needs.
A system consisting of 182 x 240W Solar Panels was installed to create a total generation potential of 44kWp. 
As a conservative estimate, Bradshaw's could expect to see their energy costs fall by over £3,500 in year one alone.
This saving will continue to grow as energy bills increase, as Bradshaw's are safe in the knowledge they can shield themselves from mounting costs with their own energy generated on-site.
This not only reduces Bradshaw's electricity costs, but by using the Government's Feed in Tariff scheme, they are seeing a total benefit in excess of £8,000 per year. As the scheme's payments are linked to inflation, the yearly return will increase each year.
Call us on 01245 227100 to discover how we can help your business >
Bradshaw's are very happy with their Commercial Solar Panel Installation and are looking to the future with reduced energy bills and a significantly lower environmental impact.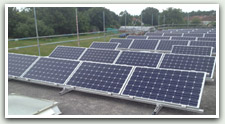 Reduce your business overheads and generate an additional income with a Solar PV system. Unlock the potential of your roof space. Discover how much your company could save each year...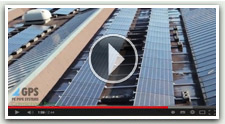 Why install Solar Panels? What benefits can your business get from Solar Panels?  How much money could you save? This video shows how Solar PV could work for you...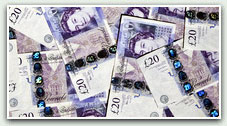 Your business can now reap the rewards of your own Commercial Solar Panel System. No investment required, via the Fully Funded option from Carmichael Browns & our partners...