Video Case Study – Pitacs
Commercial Solar Panel Installation Case Study
Another happy customer tells us about their experience working with Carmichael Browns.
Click on the Play button above to watch our video case study about the work we did for Pitacs and the money they are now saving…
Call us on 01245 227100 to discover how we can help your business >
Pitacs are one of the UK's largest distributors of radiators and other heating equipment. They moved into new larger premises in 2010 and have since been taking steps to keep their carbon emissions and energy costs as low as possible.
After learning about various government-backed green initiatives, such as the Feed In Tariff scheme, Pitacs wanted more details and asked Carmichael Browns to help them assess their building's potential for a Commercial Solar Panel project.
After consultations with Pitacs regarding the building structure and their energy requirements, Carmichael Browns developed several alternative solutions for Pitacs' consideration.
Taking into account their current energy costs and the return on investment available through the Feed In Tariff scheme, Pitacs selected a commercial solar panel system and commissioned Carmichael Browns to be responsible for the design and installation.
Carmichael Browns designed the 150kWp Solar Panel System, comprising 600 REC Solar Panels (250W) on the metal roof.
In addition, Pitacs were keen to look into sustainable ways of heating water for their employee facilities. As a result, Carmichael Browns was able to supply and install a tailored Solar Thermal Water Heating System to meet these requirements.
Pitacs are now producing their own electricity and hot water, meaning significant reductions in their energy bills.
Call us on 01245 227100 to discover how we can help your business >
Together with the payments from the Feed In Tariff scheme, which are guaranteed for the next 20 years, this means Pitacs have improved their sustainability as well as as saving thousands of pounds each year.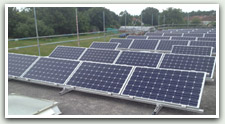 Reduce your business overheads and generate an additional income with a Solar PV system. Unlock the potential of your roof space. Discover how much your company could save each year...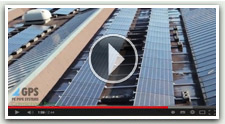 Why install Solar Panels? What benefits can your business get from Solar Panels?  How much money could you save? This video shows how Solar PV could work for you...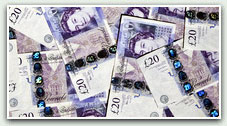 Your business can now reap the rewards of your own Commercial Solar Panel System. No investment required, via the Fully Funded option from Carmichael Browns & our partners...