Commercial Solar PV – Potential Financial Returns
A Commercial Solar PV Installation will help you reduce energy costs, improve your energy efficiency and carbon footprint, but also provide you with a solid and reliable financial investment.
Thanks to the falling cost of the technology, and a generous government-backed Feed In Tariff scheme, Commercial Solar PV Systems will not only protect you from constantly increasing utility bills but also generate a 20 year inflation-linked income stream.
With the payback periods for Solar PV Installations (both commercial and domestic) now the quickest they have ever been, and providing a stronger return on investment than ever before, there really has never been a better time to see how going green can be good for your business.
Please click below on our example system options, which will show you how much you could potentially earn and save from different installation sizes, as well as giving an indication of cost for the various project sizes:
Once you have seen the incredible returns available from a Solar PV System, get in touch with us to arrange your Free Consultation, so we can show you how your organisation could start seeing the benefits immediately.
Call us today on 01245 227100 to discover how we can help your business >
Please note, installation costs can vary, based on equipment specified and installation location, and the cost of equipment and Feed In Tariff rates may change from time to time, so to ensure you get an accurate idea of what is available, please contact us.
Video Case Study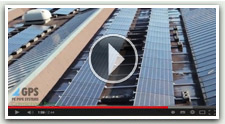 Why install Solar panels? How much money can you save with Solar panels? This video shows how Solar PV could work for you…
Feed In Tariff Scheme
A government-backed fixed term payment scheme to businesses and homeowners who generate their own renewable energy…
Solar Panel Maintenance
One of the main benefits of Solar PV Systems is that they do not require large amounts of maintenance over the lifetime of the equipment…